Index of Pro-Life Articles/Reflections/Events Contained on This Page
Pregnancy Resources - See Below


M

eet baby Olivia

- See the video link below.

Rebekah (Buell) Hagan is one of today`s youngest speakers on the issues of teenage pregnancy, abortion and abortion-pill-reversal. Abortion wasn`t a decision I made easily. But, as a young and single mother of one, I thought it was necessary and my only option when I found out I was pregnant again. Shortly after taking the abortion pill, however, my mind changed, and I panicked. After going through weeks of the abortion-pill-reversal regimen, I delivered a perfectly healthy baby boy who is almost four years old.Rebecca Hagen; Click the Link to See Her Abortion pill reversal Video: https://Vimeo.com/315680443

Melissa Ogden is the survivor of a failed saline infusion abortion in 1977. Despite the initial concerns
regarding Melissa's future after surviving the attempt to end her life ....Melissa and her husband Ryan have a daughter, Olivia, whose birth at

the

same hospital where Melissa's life was supposed to end, has significantly shaped Melissa's ministry. Click the link to See Her Abortion Survivor Video: https://Vimeo.com/25436829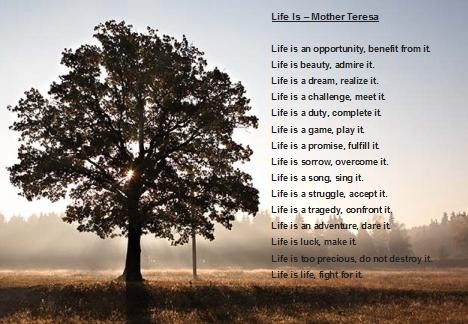 Post-Abortion Healing
If you or someone you know is suffering after abortion, confidential non-judgmental help is available:
Call Project Rachel's national toll-free number: 888-456-HOPE(-4673) or visit HopeAfterAbortion.org.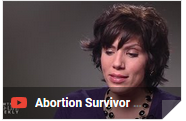 UNPLANNED PREGNANCY?
Here's Help!
ABBA
A Women's Resource Center
1250 Forest Avenue
Portland, ME (207) 253-5555 or 1-800-712-
HELP (4357) or text (207) 200-5746
Adoption Solutions of Maine
253 Main Street
Yarmouth, ME (207) 400-6803
www.adoptionSolutionsofme.org
ALPHA PRC
6B Washington St. Suite 100
Sanford, ME (207) 324-5752
"And Then There Were None"
Ministry for Workers in the Abortion Industry
www.attwn.org

Mother Seton House
Fryeburg, ME (207) 935-1066 (for those who
need a place to stay)
National Hotline for Abortion Recovery
(866) 721-7881
www.silentnomoreawareness.org

Project Rachel
510 Ocean Avenue
Portland, ME (207) 774-2420 (confidential)
Rachel's Vineyard (877) HOPE-4-ME
(207) 467-3463
REGRET taking the Abortion Pill?
(RU-486) Call (877) 558-3333
HANDS AT THE CAPITOL
PLEASE jOIN US!!
Hands AT the Capitol Event
In the Hall of Flags
Tuesday April 4, 2023 9am-1pm
From: Theresa Beaulieu <theresambeaulieu@gmail.com>
Sent: Monday, March 13, 2023 7:32:52 PM
Subject: Fwd: HANDS AT THE CAPITOL
Hi Everyone!

As most of you are aware by now, multiple pro-abortion bills are being proposed for Governor Mills signature, including abortion up to birth and making Maine an abortion sanctuary state. Hands at the Capitol is an opportunity to let our voice be heard and be the voice for those who cannot speak!
It is also very important that we have a massive crowd there so please take the time to share this information by emailing a friend, on social media or in your church bulletin. If anyone needs a ride, I am sure we can find you one so please let me know.
God bless and thank you! See you on the 4th.
Claudia

EVENT PURPOSE
For nearly 50 years, we gathered AROUND the capitol to memorialize the January 22, 1973, Roe v. Wade Supreme Court decision. Under Roe v. Wade, the federal government ruled the land on abortion policy. The only thing that individual states could do was to work AROUND the supreme court decision. More than $63M innocent, voiceless, unborn babies were killed since the Roe v. Wade decision. On June 24, 2022, the Supreme Court reversed the Roe V. Wade decision, via Dobbs v. Jackson, declaring that abortion was not constitutional. Thus, abortion policy was rightfully returned to the individual states to decide. Now, abortion laws are determined AT the State Capitol – under the dome of the People's House. This means the people of Maine have a voice. Now, we are calling on the people of Maine to bring their voice to the Capitol on Tuesday, April 4th , 2023, to show your support for LIFE in Maine. The legislature needs to hear your voice!

PLEASE jOIN US!!
Hands AT the Capitol Event
In the Hall of Flags
Tuesday April 4, 2023 9am-1pm
.
.
.
Register for this Friends for Life Event

SPEAK UP FOR LIFE EVENTS
Sponsored by Rep. Laurel Libby and Christian Civic League
Windham March 18