MEETINGS
Monthly Business Meeting - 2nd Tuesday of the month at 7:00 pm
Officers' Planning Meeting - the Monday prior to the Monthly Business Meeting at 6:30 pm
(see Upcoming Events below for details)
Meetings are held at St. Martha's Catholic Church, 30 Portland Road,
Kennebunk, Me 04043
Sunday K of C Sunday Adoration at Notre Dame Convent, Thornton St., Saco, ME.
Click HERE for a sign-up schedule and information.
2019-2020 Kof C Council 12033 Officers

From left to right: Deacon Darrel Blackwell, John Bacon, Bill Butterfield, James Carmody (Dist. Warden),
Richard Shields, Timothy Gallant, Tom McAndrew, Al Gombar, James Saunders,
Jim Allen, Ray Jean, Carmine Dolce, Bill O'Connor, Kevin King, Anthony Brenna (District Deputy).
Click on the above image for Duties of Council Officers
Your Insurance Agent: Gregory White
EMail: gregory.white@kofc.org
Phone: 207-322-6514
Your Insurance Agent is Mark Adams
Phone: 207-590-5315
Scripture Chapters for November:
Please read Proverbs Chapter 24 then answer the questions that pertain to the specific scripture passages.
Proverbs 24:16. "For a righteous man falls seven times, and rises again; but the wicked are overthrown by calamity."
1a. How often have you failed to overcome a significant temptation to sin?
1b. Despite occasional failure, how often have you resumed the battle?
Proverbs 24:19-20. "Fret not yourself because of evildoers, and be not envious of the wicked; for the evil man has no future; the lamp of the wicked will be put out."
2. What do you think this proverb says about you having integrity in the face of those who seem to have the ability to get what they want no matter how much evil they do to obtain it?
Proverbs 24: 21. "My son, fear the Lord and the king, and do not disobey either of them . . ."
3a. What is the "fear of the Lord?" Look at Proverbs 1:7
3b. Are we to obey civil authority? Why?
Check out what the Catechism of the Catholic Church says:
"It is the duty of citizens to contribute along with the civil authorities to the good of society in a spirit of truth, justice, solidarity, and freedom. The love and service of one's country follow from the duty of gratitude and belong to the order of charity. Submission to legitimate authorities and service of the common good require citizens to fulfill their roles in the life of the political community."
(CCC 2239)
Also take a look at Romans 13: 1-2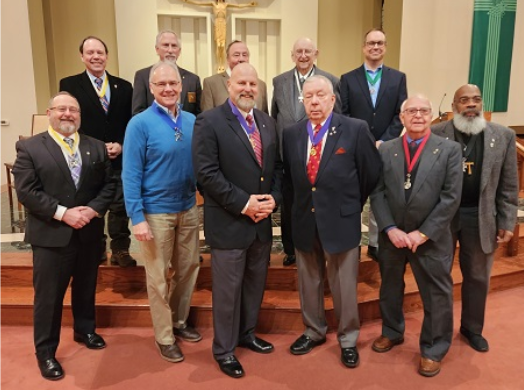 Respect Life Prayer
Dear God,
We see life cheapened every day through abortion and other forms of abuse, through terrorism, and other acts of violence, and through neglect of children, the poor, and the elderly.
In a world of plenty, we can forget that there is nothing more precious than human life.
Give us the grace to see how we can make a difference, and encourage change in our culture.
Inspire us with the stories of Mary and other mothers of unexpected pregnancies, who knew that every child is a gift of God's grace and is wanted by you in this world.
Encourage conviction in the hearts of those who do not yet know or understand that a desire for choice is no reason to end any life and that you desire that all life come only to a natural end in you.
Amen.
White Insurance Agency - Greg White
43 Elm Street, Waterville, Maine 04901
207-322-6514
gregory.white@kofc.org